Cataracts Surgery with Our Ophthalmologist Serving Kissimmee & Hunters Creek
Cataracts are fairly common after age 50. It is a clouding of the inside of the lens of the eye, and corrective lenses and LASIK surgery won't fix the vision problems that come with it. You will need cataract surgery to restore your clear vision. The good news is that humans have been doing cataract surgery since ancient times. There are actually primitive cataract removal tools from the ancient Roman period. So, we've known how to deal with this issue for a long time in human society. Even better, today's cataract removal methods are much better than what you would have received 2,000 years ago.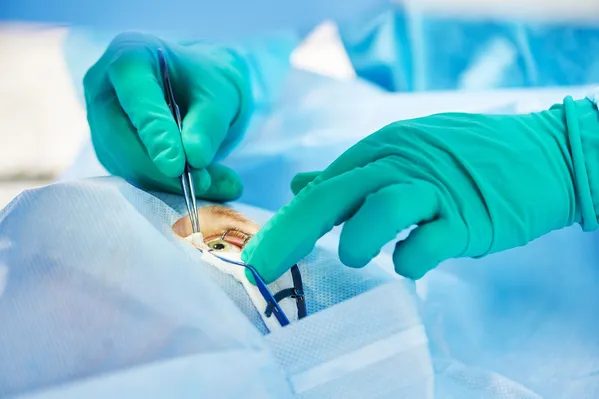 Your Kissimmee Eye Doctor Can Help You See Better with Cataract Surgery
The cataract surgery techniques used today are among the safest in the world. More than three million of these procedures are performed each year in the United States alone. There are very few complications ever reported from these procedures, and most of them result in an excellent outcome with vastly improved vision. The same is true of cataract removal surgery here at your Kissimmee eye doctor.
The basic type of cataract surgery involves removing the cloudy lens and replacing it with an artificial one. This is called an intraocular lens implant, and it is safe, comfortable, and highly effective at restoring your clear vision. Sometimes, you even have less of a need of glasses after cataract surgery. The entire procedure only takes about fifteen minutes to do, though you will be in recovery mode for about a month afterward. This will mean wearing sunglasses outside, taking special antibiotic eye drops, and other forms of eye care until your eye is fully healed. After that, you can resume your normal eye care routine.
Cataract surgery is one in our office on an outpatient basis, so you go home the same day. Just be sure to bring someone to drive you.
Call Us Today to Learn More about Cataracts Surgery in Kissimmee & Hunters Creek
If you've been told you have cataracts, or suspect you do, contact Eye Care Specialists of Florida for a consultation and guidance on what steps to take next in restoring your clear vision. You can reach us at (407) 483-0328 or click here for more contact information.