Although not often considered a vision problem, dry eye syndrome is a serious eye health condition that can affect your vision if left untreated. At Eye Care Specialists, we can help you find answers and relief for this issue in Kissimmee, FL, and the surrounding areas. Keep reading to learn more.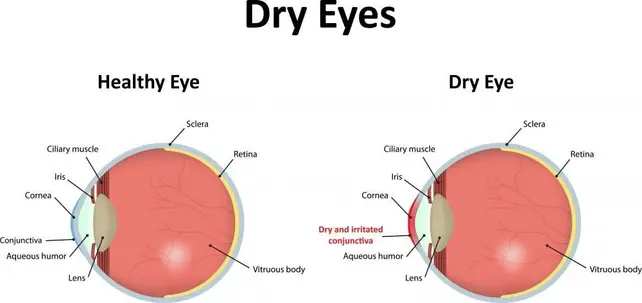 What Is Dry Eye Syndrome?
Dry eye is a common eye condition that happens when a person's body is not producing quality tears. The tears needed to moisten the eyes and the eyelids is a critical part of your eye health. When these tear ducts are not functioning properly, your eyes will feel uncomfortable. You may experience dryness, a feeling of grit in your eyes, or even a burning sensation. Your eyes will be itchy, red, and irritated.
What Causes Dry Eyes Syndrome?
Dry eyes can be a genetic problem that you always deal with, or it can be a result of something in your environment. It can also be an allergic reaction caused by undiagnosed allergies.
How Are Dry Eyes Diagnosed?
There are a few different types of diagnostic ophthalmology tests that can be done by your eye doctor to help diagnose this problem.
Lipiscan
This type of analysis will help determine the level of your dry eyes. This will analyze your tear fluids.
Osmolarity
This test uses osmolarity instruments to measure the osmolarity of the tears.
Allergy Testing
Because allergies can play a big part in this condition, an allergy test can be useful.
How Are Dry Eyes Treated?
Once diagnostics have been done, you can discuss potential treatment options with our ophthalmologist.
In most cases, you will start treatment with over-the-counter eye drops. Adding more Omega-3s to your diet can also be helpful.
If over-the-counter medications are not helpful, your eye doctor will discuss other treatments with you.
For very serious cases of dry eyes, an eye surgeon may be necessary. Other types of treatment include:
Oasis Tears/Tears Plus
Punctual Plugs
Bruder Eye Compress
Cliradex Towelette
HypChlor Lid Scrub
HydroEye Softgel Vitamins
Prokera
BlephEx
LipiFlow Treatment
To learn more about dry eye treatments, or any of our other services, contact us at Eye Care Specialists, serving Kissimmee, FL, and the surrounding areas. We will be happy to answer your questions and schedule you for an appointment today. Give us a call today at (407) 483-0328.